Climate Change & Other Hot Topics in the Ski Resort Industry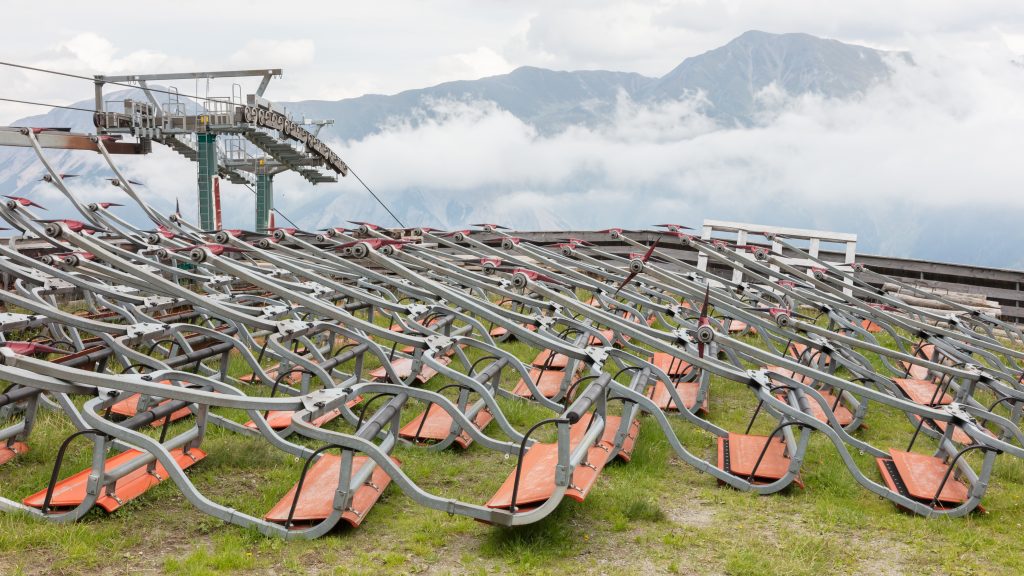 Interview with Rob McSkimming, Former VP of Business Development at Whistler Blackcomb
When you live the mountain recreation lifestyle doing what you love, success will follow – at least that is what happened with Rob McSkimming.
After more than 40 successful years in the Mountain Resort industry, primarily in senior roles at Whistler Blackcomb, Rob has joined Select Contracts as our Mountain Resort Development Advisor – so, what does the job title mean, exactly? We sat down with Rob to tell you just that, to learn a bit about what has brought him to "now", to ask all the tough questions on hot topics in the Mountain Resort industry and to discuss what we have teamed up to do to help the future of resort development.
Like most good stories about starting life in Whistler, yours begins with skiing – how has the ski industry played a role in your life and getting you to this moment in time?
Skiing and the ski industry have had a huge impact on my
life's shaping or has at least strongly influenced most of my significant
"life" decisions. From the moment I laid eyes on the Rocky Mountains in the
Banff area when I was 17 years old, I knew that I would find a way to live my
life in the mountains. Figuring out how to make this happen has been, and still
is, an on-going journey.
Serendipity played a role in determining my career path. In
my case, being in the right place at the right time was more a case of good
fortune than wisdom. For reasons too numerous to mention, my wife and I landed
in Whistler in 1980. This was the year that Blackcomb Mountain opened, and
construction of Whistler Village began. With only a few speed bumps along the
way, Whistler Resort exploded from that moment – evolving from a medium-sized
and winter-only regional ski resort to the #1 year-round mountain resort in the
World. Being in the vicinity of one of the greatest growth cycles of all-time
in the resort industry, it created the backdrop for many job and career
opportunities, especially for those drawn to innovation and change.
Starting as a ski instructor, my career developed as the
resort and lift company grew. I soon found that my passion for skiing and the
mountains extended to developing and growing business opportunities that, for
me, has its roots in a desire to share powerful mountain experiences and
lifestyle with others.
What has inspired you most about what makes a successful ski resort/mountain town like Whistler?
Whistler is infused with a creative and innovative spirit
that is at the centre of its cultural core. This permeates all aspects of the
resort environment from business to the arts, to sport and even to government.
Although rapid growth sometimes provides a counterforce to this energy
creativity and innovation continue to move the community forward as it grapples
with the ongoing challenges of today's rapidly changing world. It is an
extremely inspirational culture to be a part of.
How has the ski industry evolved in the years that you have been involved in it?
Wow! Has it ever come a long way in four (seemingly short)
decades. When I started working in the ski industry it was still driven largely
by its original pioneers and entrepreneurs, who really created the North
American ski industry in the 50's and 60's. It was an industry driven by
passion and a willingness to do what it took to make it work. There was a lot
of learning by trial and error in those days because the industry was literally
being conceived. Over time, and especially recently, the industry has relentlessly
shifted toward a more corporatized environment, which has created a
"professionalization" of the industry at all levels.
Personally, I believe this to be both a blessing and a
curse. On the one hand, this shift has attracted financial capital as well as
more highly skilled and educated people to the industry. On the other hand, it
runs the danger of disconnecting the key decision makers being from the passion
and intricacies of the market.
In my glass-is-at-least-half-full world, the blending of
these two approaches can be enormously powerful for the industry and the people
who work within it. It is critical to maintain, and in some cases revive, the
passion of mountain culture and the intrinsic connection to its most ardent
participates, while at the same time, using the tools and skills available to
operate businesses effectively.
What are the best approaches to maintaining a connection with the market?
You know, I think this is fairly simple: to spend as much
time as possible within the operation. These days, there is a vast amount of
market information available from increasingly sophisticated sources.
Furthermore, there are rapidly evolving channels of guest communication. Taking
advantage of both is vitally important. However, to be successful, this
information needs to undergo a ground truth test in the real world. That continues
to be where the real insights will be found.
There are a lot of new factors and heavy hitters at play in the industry that are affecting development – trends showing that skiers are aging out and not as many young people are entering the sport; climate change impacting winters so we're seeing the shift towards developing more all-season resorts, growth of technology in our lives – can you elaborate on the causes and impacts this will have on future development of resorts?
Borrowing from Charles Dickens', A Tale of Two Cities, "It was the best of times, it was the worst of times."
This famous quote could be applied to the current state of affairs within the Mountain Resort industry. Much has been written and discussed about "the worst of times" for the industry. This, I believe, has cast a shadow over the many significant advances taking place. So, here a few points to illustrate why despite perception of the doom and gloom for some, these may actually be "the best of times" for the mountain resort industry:
Advances in ski/snowboard equipment and clothing
It has never been easier to learn to ski and snowboard and to do so while being protected from the winter environment. More importantly, it has never been easier to become "good" at skiing and snowboarding. This combination will serve to both attract more people to the sport and retain and even amplify participation within the existing market base.
Winter climate change mitigation
Lift placement, snowmaking, summer grooming, artificial surfaces, multi-resort passes, indoor facilities – will all slow down and mitigate the effects seen as a result of climate change.
Capital Investment
The trend to towards corporatization and consolidation within the industry will continue to encourage increased capital investment.
Affordability
While this is clearly a double-edged sword, the advent of low-cost multi-resort passes has created a value proposition that is better than it was 10 years ago. How many other recreation-based industries can say that?
Market Diversification
One of the flipsides of the climate change issue, is that most mountain resorts around the world are looking for ways to diversify their experiential offerings beyond snow-related activities. Where successful, this has resulted in attracting much broader and diverse market segments. While this has long been the goal of the ski industry, it was largely unsuccessful in that context. However, by shifting the seasons and experiential offerings these markets are responding. The growth potential is, in this regard, staggering. Figuring out how to get there is much more difficult. This is where Select Contracts and I come in to help businesses achieve success where they may be seeing declines in visitation or gaps in seasonal revenues.
Leisure Tourism Growth
International tourism is one of the fastest growing industries in the world. As mountain resorts diversify, they increase their opportunity to tap into this economy. Understanding these markets and their experiential interests will key to long term sustainability for mountain resorts.
With all of this in mind, do you have any insight on how we can shift the current operational design of resorts for longevity?
Absolutely. While I believe that there are incredible
opportunities for sustainable, long term growth for the mountain resort
industry, the road map to get there is far more complex than it once was. All
decisions must now be viewed through a lens that considers climate change, four
season operations, advances in technologies of all kinds and ever-changing
market forces. Furthermore, entirely new market demographics need to be learned
and understood. A more diverse market will require expertise beyond what
typically exists in mountain resorts today.
How does your role with Select Contracts fit into this view of the mountain resort industry?
One of the main reasons that I decided to work with Select
Contracts is because of their several decades of experience working within the
broader leisure, recreation and adventure industries. This experience is
exactly what is needed to assist mountain resorts as they transition from a
relatively narrow snow/winter-based model. An understanding of the
characteristics, motivations and preferences of the broader market already
exists at Select Contracts in great depth. This will significantly reduce the
"learning curve" for mountain resorts adjusting to new markets. Furthermore, Select
Contracts is one of the foremost companies in the World regarding designing, building
and operating activities, programs and attractions that are appealing to the
more general tourism market. By combining this with my expertise within in the
mountain resort industry, I believe we can provide significant benefit and
value for companies looking to expand in this direction.
Lastly, the team at Select Contracts are exceptional, as
passionate about mountain resort recreation as they are capable of planning and
developing experiences in that arena. Of course, it doesn't hurt that they are based
in Whistler!
Want to get in touch with Rob or the Team at Select Contracts to discuss your resort development? Reach out to us via email here or call us at our Whistler head office.