Game Complex: World's First Life-Sized Video Game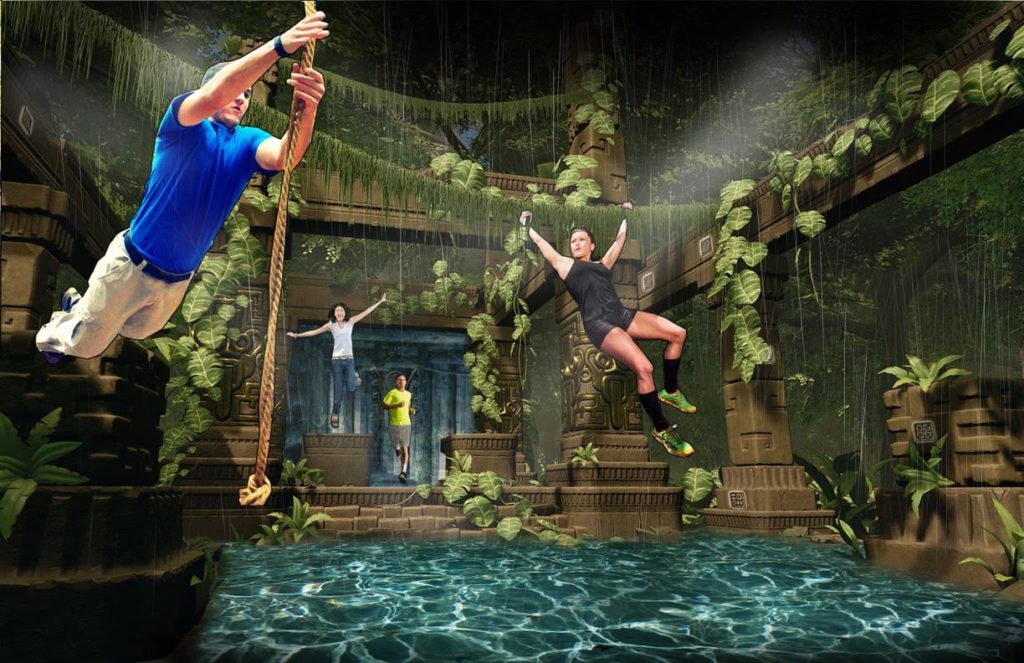 Imagine if you could participate in a real-life video game or star in your own movie.
Imagine a massive multi-level arena in which people of all ages explore unique and diverse environments while facing real time challenges.
Imagine the experience clad by immersive Hollywood set designs, incorporating decision based audio and video feedback tied to every choice you make.
Imagine this epic experience housed within a state-of-the-art entertainment location featuring destination dining, a sports bar & lounge, and live experience streaming for spectators. This is Game Complex.
Over the past several years, Select Contracts has had the pleasure of partnering with Brian Fahmie the creator and CEO of Game Complex to help bring his vision to reality. Brian has patented the concept which he calls 'the future of entertainment.'
Well, the future is now. Imagine being inside a video game and you and your friends are the main characters. You're not simply inside a static room- with RFID technology and environmental controls you are not just seeing the game you are living it and experiencing it.
"We refer to it as Physical Reality Gaming. We're not focused on augmented reality, or virtual reality, or any of the newer gaming technologies for the basis of the experience. Rather, we are breaking the mold and going a little less tech-heavy by physically putting participants into these worlds." -Brian Fahmie, Game Complex creator & CEO
The game experience tests both mental and physical abilities and the outcome of the player's choices and abilities lead them onto different rooms. Essentially like a choose-your-own-adventure, except the adventure is chosen based on an individual's or team's outcome of each room scenario. Since each room is a different experience, and the pathway to each game is entirely unique to the player, there are literally hundreds of combinations that make Game Complex a new experience every visit.
We have been working with Brian to bring two prototypes to production – The Amazing Race which is a 15,000ft2 to 30,000ft2 indoor attraction and an outdoor adventure version with a different well known brand attached to sit on 5 to 8 acres of land. Both concepts, modelled after hit television shows, will be very immersive experiences to really provide a unique experience to its guests. Sites have already been chosen for the first Game Complex locations and will be announced in the near future – watch this space!