A Day Out with the Select Contracts Team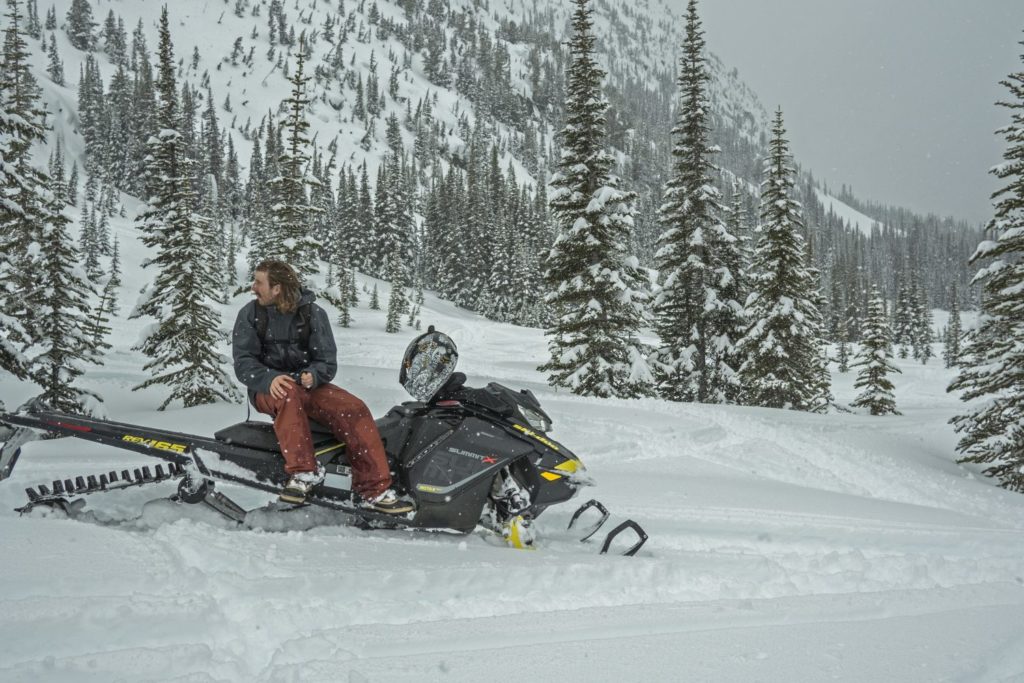 June 6, 2017 – Summer is upon us here in Whistler, but not without a very late 'good-bye' from a rather lengthy winter! A long winter meant the Select Contracts team got out for one last sled trip this past month just before the snow line disappeared into the alpine where we spent some quality time in the Pemberton backcountry.
Working in the leisure and entertainment industry, we believe that the 'life' part of work-life balance shouldn't be reserved for those two vacation weeks a year. When we work, we work hard- but we'd be lying if we said we didn't play hard too! Not every day is a roller coaster ride, but we invest in making our leisure time count.

Spot the CEO. Photo: Adrian Paul
Avalanche safety is an absolute must if you're heading out into any backcountry terrain, so after review of our avalanche preparedness and equipment use, not forgetting to monitor avalanche conditions coming up to the day, our CEO Chris Sutton led the expedition of four sleds 50kms up the Hurley Pass to Hope Creek and onto the Tenquille Glacier range. It made for a solid day of sledding- glad we had some serious machines under us, the Skidoo Summit X 850s from Broken Boundary Adventures were a force to be reckoned with!

Liz cutting a new line. Photo: Adrian Paul
Highlights of the day included an (almost) sunny lunch in a high alpine meadow, followed by countless turns through the untouched snow in the areas around. As with any sled outing in deep snow, there were a few good mishaps; flipped sleds, failed "highmarks", and a run in (or should we say down?) a tree well. Safely retrieved on all accounts!
Everyone finished the day tired, sore and stoked- an excitement that only a solid day in the mountains can bring! Until next outing… life is happening right now, so get out there!

The machines. Photo: Adrian Paul