Surf Park Summit 2: Three Things To Know About the Surf Park Industry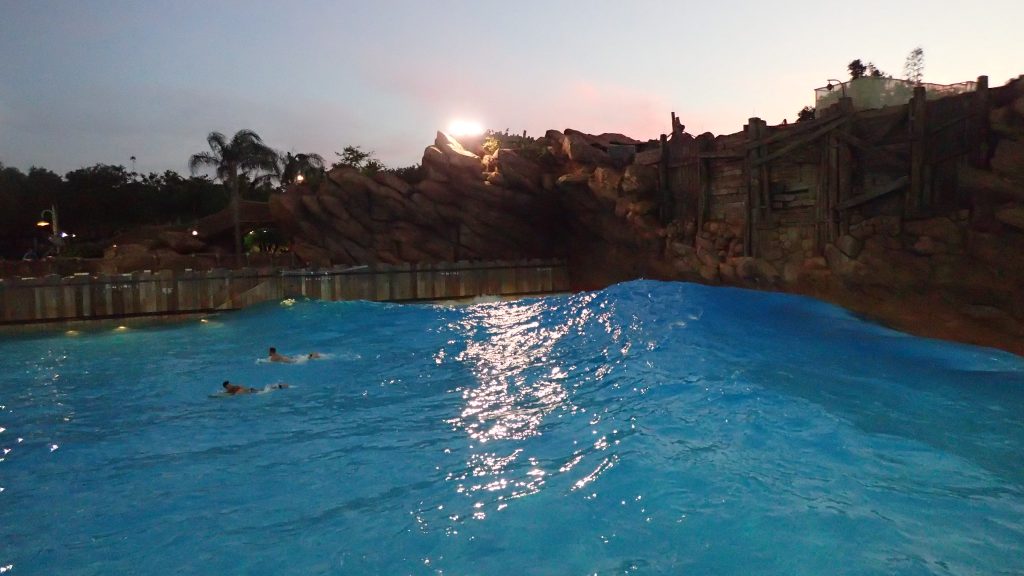 September 10, 2016
Six flights, four days, two car hires and an unmentionable amount of coffee completed this week's business trip for the Select Contracts team. This trip first brought us to the Surf Park Summit 2 in Orlando, FL. We had the privilege of speaking at the first Summit in San Diego three years ago about our experience with the development and operation of Wadi Adventure in the United Arab Emirates, the world's first dedicated surf park. It was great to hear lots of praise for Wadi Adventure during the talks this year and also mention one of our latest projects, the complete design of the leisure components for the Renaissance project for Whistler Blackcomb.
With the surf park industry still in its infancy and Select Contracts as one of the companies at the forefront of development and design of these parks, there are many lessons that can be shared about what makes a successful surf park. We listened to entrepreneurs, inventors, financiers and engineers from around the globe share their experience, which touched on our own strategies for development of these surf parks. From this, we have summed up three take-a-ways from the Summit:
1) Surf Parks are not trying to replace surfing in nature, they are complementing it.
They create a safe learning environment for beginners
Allow skilled surfers more practice time on the wave
When placed strategically, can help reduce crowding on natural waves
No localism. No one is taking anyone's wave at a surf park!
2) Financing is a challenge for new surf parks.
The three big surf park projects built to date have been self financed. The finance panel at Surf Park Summit 2 outlined how it is very difficult to finance surf parks through conventional banks for something that has yet been to be proven to a satisfactory level.
The finance panel suggested that potential developers focus on one surf park to begin with and not try and suggest a roll out straight away.
From our own experience, we have just raised NZ$20 million ourselves to build Christchurch Adventure Park, a downhill bike and adventure park that opens in December this year. We managed to raise 40% debt (through a conventional bank) and the rest as grants and equity so finance is possible for new and relatively unproven projects, however, it is very difficult and needs a lot of patience! We are happy to share our experiences with this so please reach out with any questions.
3) The trend for surf parks, whether travelling waves or standing waves, is to combine them with other attractions, retail and food & beverage components.
If you're considering building your own surf attraction, consider combining it with other income sources for a better ROI and a better experience for your park users. A great example of this is Oasis Surf in Montreal or Wadi Adventure in the UAE.
Wadi Adventure Photo: Select Contracts
Serious thanks go out to organizers of this year's Summit and thanks to all of the delegates who spent time with us, it was great to meet you all and we look forward to sharing some waves with you in the near future! The event was very well organized with some great speakers, not to mention they arranged for us to surf at Typhoon Lagoon for the after party, which went down really well with the delegates. This was also a great opportunity network and make valuable connections- who doesn't want to do business in their board shorts and bikinis?
Two flights later we were in Montreal for client meetings and managed to get in some surfing at Oasis Surf at Quartier Dix30 (pronounced 'catty-eh deece trent') shopping centre. The barrel setting of American Wave Machines' SurfStream was incredibly enjoyable and a must do if anyone is in Montreal. If you're intimidated by the barrel, not to worry, they have lower wave settings at different times during the week.
The team at Select Contracts are really looking forward to Surf Park Summit 3, perhaps the next one can be at one of the nine surf parks we have in development around the world? Watch this space as the industry is about to explode – we are loving being a part of it!